Hemorrhoids or Haemorrhoids, also known as Piles are the swollen state of veins located in and around anus or in the lower rectum.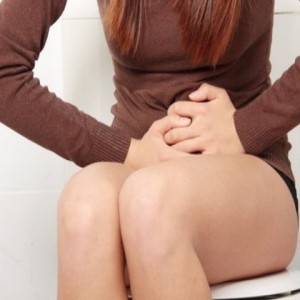 Generally, two types of hemorrhoids have been found, one is internal and the other is external.
External hemorrhoids develop at the outer side of the anus, whereas internal hemorrhoids form within the anus.
Both the types of Hemorrhoids are troublesome, but curable.
After going through several resources, We found some effective remedies which helps to heal Hemorrhoids.
People suffering from Hemorrhoids problem can try any of the below given home remedies that may heal their trouble.
Ingest half cup of fresh Radish juice daily in the morning and in the evening for at least 1 month.
Chilled syrup of ripe Wood Apple is excellent in healing trouble from both types of Hemorrhoids. Patients those who ingested this syrup regularly have found good results.
Mix 3 teaspoons of fresh Bitter Gourd juice in 1 glass of fat-less Buttermilk and drink it. Making this mixture and drinking it regularly for 1 month gives good results in healing Hemorrhoids problem.
Soak 2-3 dried Raisin in a glass of cold water over night. Drink that water in the morning and in the evening. Continue this process daily for 3-4 weeks.
To reduce the pain felt due to Hemorrhoids within 2-3 days and to heal Hemorrhoids problem within 1 month, mix 2-3 teaspoons of Skunk vine leaves juice with Turmeric paste and lick it. Use this remedy for at least 1 month.
To find relief from the bleeding due to Hemorrhoids, mix 1 teaspoon of Lemon juice in 1 cup of fresh Green Amaranth leaves juice and drink it regularly before going to bed at night.
Mix 1 teaspoon of dried Indian Gooseberry powder in Buttermilk and drink it.
Mix Fenugreek seeds in boiled milk. Filter the milk and drink it. To get best results drink at least for 1 month.
Mix 1 tablespoon of roasted Black Cumin seeds powder with 1 tablespoon of Cumin seeds powder. Take half teaspoon of the mixture and mix it with water. Drink it once a day.
Keep ripe Mango, Banana, Guava, Apple, Watermelon, Wood Apple, Papaya, Figs, Pear, Malabar spinach, Spinach, Green Amaranth leaves, Radish, Bitter Gourd in diet.
The above given home remedies for Hemorrhoids are side effect free natural treatments which can be easily made at home. Though, it is always suggested to take advice from a good Doctor to cure Hemorrhoids.