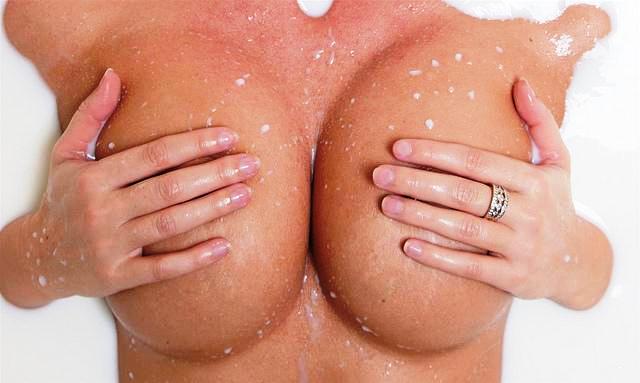 Breast implants are expensive and require very delicate handling by the surgeon and the patient until the wound heals completely. Before you decide to go through the procedure, make sure you ask your doctor about each and every aspect of your surgery. This includes gathering information about the surgical procedure, the physician's past record including his unsuccessful surgeries, and information about the cost of the procedure and what it covers/not covers in the fee criteria.
Find a Qualified Surgeon
Finding the best surgeon in the business is everyone's dream but not everyone can afford to pay their hefty fees. Find out about the qualifications of your surgeon, is he certified by a well recognized board, what is his work experience in terms of years and what is his specialty.
Check out the Surgeon's Past Record on Breast Implant Success
You need to check out the surgeon's record by asking him to show you before and after pictures of his surgeries. You can also ask to meet a person who has gone through a breast implant surgery by the particular surgeon and talk to her one-to-one to know how it has been.
Why Do Some Implants Fail?
The silicone implants are made from an outer cover with a filling on the inside. The shell can rupture and the gel can be released causing the implants to fail. The implants can receive damage during the surgery which is why it is very important that you know about the reasons for failed breast implant surgeries performed by the surgeon of your choice. Some implants have a manufacturing defect. With time, these implants become more prone to damage so you need to be careful while selecting the texture, size and manufacturer of these devices.
How can you prevent a Bad Implant?
If you cautiously check on every aspect of your surgery and take appropriate measures for safety afterwards, you increase the chance of your implant being successful.
Learn About Implants before Going through One
Gather as much information as you can about the breast implants, their types and success/failure reasons as you can. The more you know, the clearer you will be while making the decision.
What happens if My Implant Fails?
Ask your doctor about the possible failure of your implant surgery. Ask him everything from the financial coverage to the improvement possibilities.
Should I go for Saline Implant or Silicone Implant?
Both saline and silicone implants are made from silicon shells but have a different filling as the name suggests. Silicone ones are prefilled while the saline implants are inserted empty and filled afterwards. Discuss with your doctor about the type and reason for using a particular type of implant.
What Size Suits Me Better?
Everyone wants a bigger, fuller breast but not every frame suits the ideal breast size. Ask your doctor and also work out yourself about the perfect size for your body frame.
What Shape, Texture and Incision Site suits me better?
There are shapes and surface textures of breast implants that you need to be aware of. It is also important that your incision does not leave an ugly mark on your skin. Discuss your apprehensions with your doctor.
Can I breastfeed after having implants?
This is a very important question if you want to conceive later on. Ask your doctor about it.
Do I lose sensation in my breasts after the surgery?
Asking questions does not hurt so ask all you want. When your breasts are going through a surgical procedure, it is obvious for you to be concerned about the loss of sensation in the nipples or in other parts of the breast.
What are the Complications of my Surgery?
You could experience breast pain, infection, change in sensation in your breasts, rupture or damage to the implant and damage to the tissue that makes your surgery look bad.
What care do I need to observe daily for my implants to last long?
You should massage your breasts a little each day to ensure that your breasts can move up and down like normal breast tissue.
How much time do I need for complete recovery?
You might need to know the exact number of days you need to recover safely if you work outside the home. You will be most probably sent home the same day of your surgery but would be advised to rest for a few weeks. Ask your doctor for a more specific time for you.
Tell me all about the breakup of fee structure.
Get all the information about the amount you will be charged and what it covers, whether you can get a refund at any stage and the reasons for that, in case of failure does your doctor provide you cover for the finances and if you could pay the money via credit card instead of cash etc.
Do I need to inform the doctor of the medication I am taking regularly?
Since you will be given anesthesia for the surgery, it is important that you inform your doctor about all the medication that you have taken before the surgery and that you take on a regular basis. He may ask you to stop using a few of these for some days before having a surgery.