As you await the day, it's always a good idea to prepare for labor. There are plenty of things you would require to take along with you to the hospital. Last minute packing could be messy. Begin packing well in advance so that you do not have to hurry and scurry just before the "time" is up.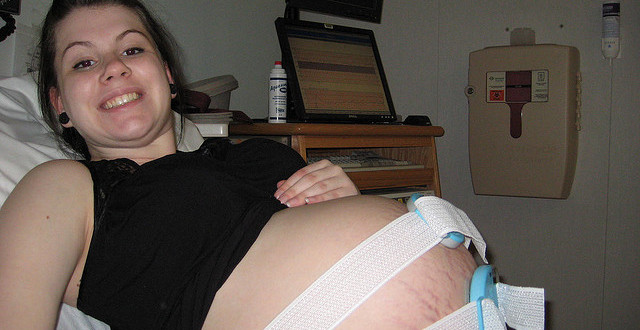 Most of the basic requirements will be provided to you at the hospital. It is always a good idea to ask your pregnancy advisor and hospital management as to what are the limitations. Like some hospitals do make arrangements for food or snacks, while some others do not. Other handy things like toothbrush, towels etc. you will need to carry. Well, if you have a normal delivery, you might be up on your feet sooner but with a C-section, your stay at the hospital will be longer.
It's always advisable to pack for yourself as well as for the newborn baby. Make two separate bags if need be.
Here's a practical list of things you might need during your stay at the hospital:
Loose Fitting Gown Or T-shirt – This is important. Understand that most hospitals do provide you with some type of clothing. But you will require taking along a few loose fitting gowns and t-shirts as per your preference so that you feel comfortable.
Comfortable And Supportive Bras – You must take along with you 2 – 3 of these. Remember that you will be breastfeeding soon, so take larger ones and comfortable ones.
Utility Kit – Other useful things like toothbrush, soap, face wash, comb, deodorant and lotion. Well, hospitals do provide some of these, but if you like to have your own, make sure you pack it well in advance.
Towels – Many of us feel comfortable with our own towels. Keep your own towel. In fact keep a few towels.
Sanitary Pads – These you will require in plenty. You are up for a month – so stock up and carry enough to the hospital.
Shawl or Blankets To Wrap The Baby In – For the very first day, wrap your baby in clean shawls or towels.
Snacks – as mentioned earlier, many hospitals do provide snacks during the stay at the hospital, but make sure you take something light for your will be hungry – all the time especially if you start breast feeding right away.
Other things to remember are, if it's winter, remember socks, warm clothes as well as extra blankets for the baby. Make sure you pack in advance. You might not have the luxury of time on the d-day. Get as many things together as possible. It's a great way to get your mind "ready" for what's ahead.
You care going to be busy every minute and every second of the day once you are at the hospital and in the labor room. Plan ahead and prepare your bag – in advance!
So what you have packed on your way to the hospital bag list? I am keen to hear, please share all your ideas and tips in the comments below – as a first time momma, I am all ears!!