Headache, a very common health problem these days.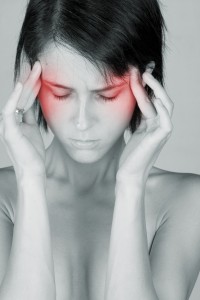 Billions of people from all around the world suffer from headache due to several reasons.
Heal City suggests to try the below given home remedies before taking any costly pills to heal your headache.
Mix a bit of Table Salt in a glass of ripe Apple pulp and drink it. Drinking this regularly for 15-20 days gives good results in healing your headache.
If you are suffering from headache due to tremendous heat or unhealthy hot climate, try drinking Watermelon juice mixed with Rock Sugar.
Lemon Tea is considered as an excellent healing beverage from headache.
If you are a sufferer of headache that is caused due to severe cold and cough, take 2 teaspoons of Ribbed Gourd juice everyday.
If acidity is the creator of your headache, then mix fresh mint leaves juice with the water that is extracted from cold curdled milk and drink it.
If your headache is due to Migraine then mix juice of Holy Basil leaves and Lemon in same ratio and drink the mixed juice to get good results in healing your head ache.
If you suffer from headache due to excessive hard work or over work pressure then you can try eating soup of red Lentil pulses mixed with Lemon juice regularly for some days.
Mix 1 glass of Carrot juice with 1 cup of red Radish juice and 1 cup of Cucumber juice and drink it to get excellent results in healing headache.
An ancient Asian trick to get relief from headache that is caused due to Migraine: Eat half teaspoon of Common Pepper paste + half teaspoon of Ghee + half teaspoon of Ginger juice twice a day for couple of weeks.
Taking proper rest and sleep, proper balanced diet and reduction of daily stress and strain helps to decrease headache.
The above home remedies are based on several tips that are collected by Heal City from various native people those who prefers natural home remedies.
If the above remedies don't helps to cure your headache, then our Heal City team suggests consulting your Doctor.
For any Questions or Suggestions feel free to contact Heal City.