How often does an itchy scalp irritate you? Have you ever noticed those tiny white flakes all over your dark suit, a certain cause of embarrassment during social events? It clearly suggests you are suffering from severe dandruff issues, and if not dealt seriously it may well be a cause of you getting bald in the near future.
Dandruff is tiny white flakes of dry cells on shoulders and hair which usually forms the primary reason for excessive hair fall, itchy scalp, pimples and even acne.
Why Do People Get Dandruff?
Dandruff occurs due to the growth of a fungus called Malassezia on the dry or oily scalp which results in excessive shedding of the scalp skin. Though the occurrence of dandruff increases during winter, it can persist all throughout the year. Not only dryness or an excess oily scalp, the other reasons which make the scalp more prone to dandruff are:
Irregular shampooing habits.
Improper hair brushing.
Improper diet.
Lack of hygiene.
Mental Stress or serious illness like Parkinson's disease, Eczema and Seborrheic dermatitis.
But now dandruff can be easily cured and prevented with some quick, easy and natural home remedies.
Top Ten Natural Home Remedies To Get Rid Of Dandruff:

 
Here are some tips and tricks to get dandruff free beautiful hair using some easily available natural organic ingredients.
1. Neem or Indian Lilac Treatment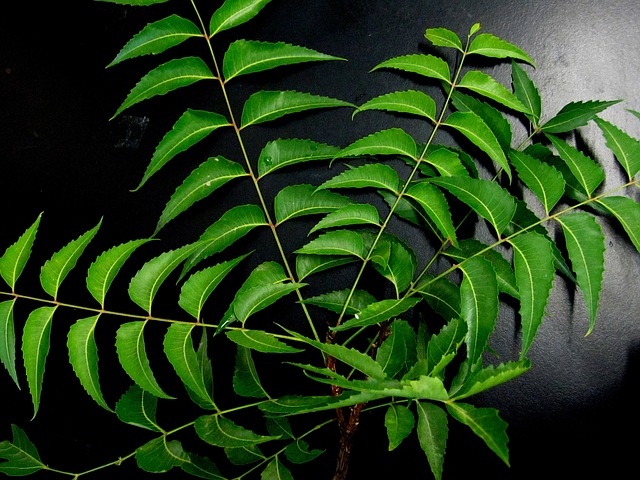 Neem leaves are the best herbs known to mankind for its various medicinal properties and usage. Neem contains anti-fungal properties which control the growth of fungus on the scalp and also relieves the scalp skin of itchiness and irritation.
Neem Hair Pack:

Boil neem leaves in water and make a paste. Mix olive oil or coconut oil with the paste and apply all over the scalp. Wait for an hour and wash off with a mild shampoo. Apply once a week for best results.
Neem Water Rinse:

Heat a cup of water and add some neem leaves. Leave it for an overnight. Drain the mixture in the morning and rinse your hair with the solution.
2. Coconut Oil Treatment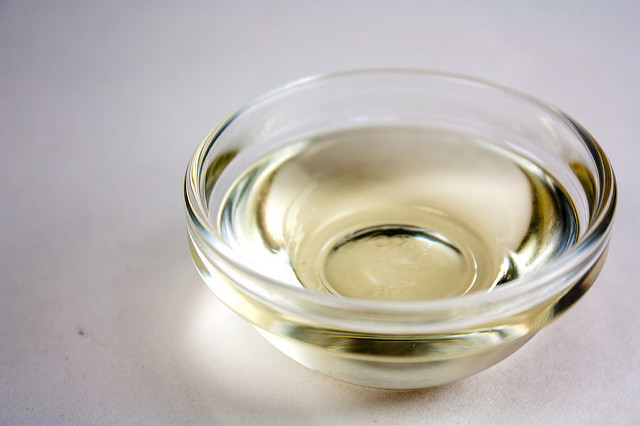 Coconut oil has antifungal and moisturizing properties which makes it one of the most widely used hair oil.
Lemon Juice and Coconut Oil:

Mix coconut oil with half the amount of lemon juice and massage on your head. Let the mixture stay for 20 minutes before washing off with a mild shampoo.
The Mixture of Oils:

Mix equal amounts of coconut oil, olive oil and castor oil and apply it all over the hair. Wash your hair the following morning after leaving it for an overnight.
Camphor and Coconut Oil:

Mix camphor powder into coconut oil and apply all over the scalp and hair. Wash your hair after an hour. The cooling property of camphor reduces itchiness and irritation.
3. Tea Tree Oil for Dandruff
Tea Tree oil is widely known for its wide range of medicinal properties. It also contains anti-fungal properties and can also be treated for a sore or itchy scalp.
Apply a few drops of tea tree oil directly into the scalp and massage for a few minutes. Let the oil stay for 10 minutes and rinse off.
The tea tree oil can also be mixed with warm water and applied to the scalp after shampooing. The oil forms a layer on the scalp skin preventing the growth of fungus.
4. Cure Dandruff with Table Salt
Table Salt is the most common and easily available exfoliator and can be used to exfoliate the scalp skin and keep dandruff away.
Gently scrub dry table salt directly into dampened scalp until it gets completely absorbed. Leave for a few minutes and wash off with warm water while slowly massaging your fingers through the hair.
5. Curd Therapy for Dandruff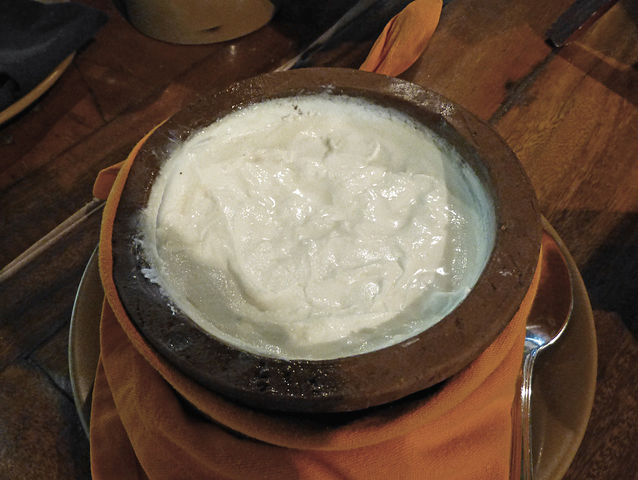 The curd is a rich source of probiotics, which helps in the cure and prevention of dandruff. It also prevents scaling of the scalp.
Curd with Lemon

In a bowl of curd, squeeze half a lemon and mix well. Apply this to your scalp and wash after 30 minutes.
Curd with Egg

Beat an egg in a bowl of fresh curd until it forms a uniform mixture. Apply it all over the scalp and hair. Leave it on for an hour and rinse off with a mild shampoo. Lemon juice can be mixed to get rid of the peculiar odor from the raw egg.
Curd with Gram Flour

Mix equal amounts of gram flour and curd to form a thick paste. Apply this paste to the scalp and rinse with a mild shampoo after half an hour. This mixture helps retain moisture of the scalp which in turn prevents dandruff.
Curd and Apple Cider Vinegar

Add 1 teaspoon of Apple Cider Vinegar in half a bowl of curd and make a paste. Apply this paste to the scalp and leave for 30 minutes. Wash off with a mild shampoo.
Curd and Fenugreek Seeds

Soak fenugreek seeds overnight and then make a paste with two teaspoons of curd in a mixer. Apply the paste to the hair scalp and leave for half an hour. Rinse using a gentle shampoo.
6. Beetroot Treatment
Beetroots are a rich source of folic acid and contain a high amount of fiber, manganese and potassium, which are effective in reducing and treating dandruff.
Boil a beetroot in water and drain. Apply the stained water in which the beetroot was boiled all over the scalp. Massage a little and leave it there overnight. Rinse off in the morning. A shampoo routine may be required to remove the stain of the beetroot.
7. Fenugreek Seeds Treatment
Fenugreek seeds are another ingredient that is easily available and can be used to treat dandruff, hair-fall and hair thinning.
Soak fenugreek seeds in water overnight. Remove the soaked seeds and make a paste. Apply the paste all over the scalp. Keep for an hour and rinse off. The water which was used to soak the seeds can also be used to rinse the hair after a shower to bestow shine to the hair.
8. Baking Soda Treatment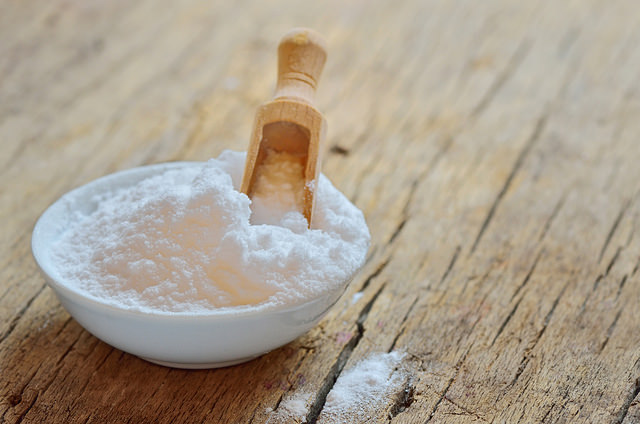 Helping in the treatment of overactive fungus for dandruff and itchy scalp is just another use of this immensely beneficial product.
Baking Soda Rub and Rinse:

Wet your hair. Rub in a spoonful of baking soda on the scalp and leave for a minute or two. Wash off with cold water. You would feel the difference immediately.
Baking Soda in Shampoo:

Baking soda can also be used by mixing with your regular shampoo while washing hair.
Baking Soda with Lemon Juice and Vinegar:

Mix Baking Soda with an equal amount of lemon juice and vinegar. Apply it to the scalp and leave for 10 minutes. Wash your hair with water afterward.
9. Apple Cider Vinegar Treatment
The acidic property of apple cider vinegar controls the growth of fungus on the scalp and in turn treats dandruff.
Mix equal amounts of water and apple cider vinegar. Wash your hair as usual and pour the mixture on the scalp. Massage for 15 minutes and wash off with plain water.
10. Hair Pack Treatment
Hair packs provide instant nourishment and proficient damage recovery. Hair packs applied once in a week or fortnight can help strengthen hair, reduce dandruff and promote healthy hair growth.
Garlic Honey Pack:

Blend few cloves of garlic with few teaspoons of honey until it forms a smooth paste. Apply it all over the scalp and leave for 20 minutes. Wash your hair with a mild shampoo.
Orange Peel Pack:

Blend a few dry orange peels with few teaspoons of lemon juice and form a smooth mixture. Apply to the hair and shampoo after 30 minutes.
Banana and Vinegar Pack:

Make a smooth paste with one whole banana and 3-4 drops of vinegar. Apply this all over the scalp and shampoo after 20 minutes.
Dandruff affects all age group and can result in social embarrassment but with these quick and easy home remedies, it can be prevented and cured permanently.