You must have heard this a lot, but cosmetic surgery is not for everyone. Not only are people concerned with the health risks, but there are psychological factors and consequences which should be taken into account when a person wants a surgery.
The mental state of the patient is assessed by the therapist through the discussion about why they want to alter their physical appearance. People are often feeling insecure and concerned. Every procedure has its benefits and, of course, the downsides, and patients should be aware of them before they decide to undergo the desired procedure.
The Reasons for Cosmetic Surgery
The reasons for cosmetic surgery are many, and people often do it on order to look better and be more attractive, by some standards. Even though there is no guarantee that you will be happier if you undergo a surgery, there is evidence of people being more confident and having more self-esteem after the surgery.
When a person feels that any part of their body or face is disproportionate, they become too self-aware and in certain cases it can even cause social anxiety and depression. Such is the case with teenagers who undergo bullying because of their imperfections, and it results in victims being haunted by their flaws in years to come.
Benefits
People who decide to have a cosmetic surgery usually have a good reason to do so, and in the end they benefit from it in more than one way. Women with large breasts who reduce them no longer have excruciating back pain, people with septum deviation undergo rhinoplasty in order to breathe more easily and evade sinus infections, and people with low self-esteem feel better about their body and are generally more confident after the surgery.
Downsides
Unfortunately, patients expect too much from the procedure, at times, and get disappointed when the results don't meet their expectations. Your appearance will never be exactly as the one of your favorite movie star nor will your dating problems be solved overnight.
In addition, every procedure has certain health risks and complications which can occur during or after the procedures, such as infections or hemorrhaging. Also, to be honest, surgeries are often painful and recovery can be long and difficult. Be realistic and talk openly to your surgeon in order to avoid unpleasant surprises and disappointment after the surgery.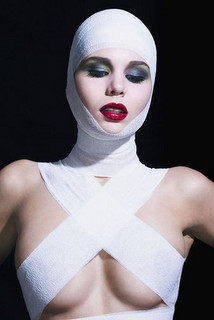 Plastic and Cosmetic Surgeries Differ  
Even though they are similar in a way and very closely connected, plastic and cosmetic surgery have different goals. Many plastic surgeons decide to focus on cosmetic surgery, and even though both are there to improve patient's body, they differ in several important things.
Cosmetic surgery aims to improve patient's appearance, symmetry, proportion and aesthetic appeal. Nose job, Boob job, Skin rejuvenation, Botox, Liposuction, etc. are all cosmetic procedures even though they often help with the patient's health issues as well. On the other hand, plastic surgery's goal is to reconstruct patient's facial and body defects. It is meant to correct dysfunctional areas of the body and is mainly reconstructive. Plastic surgeries include scar revision surgery, burn repair surgery, breast repair and lower extremity reconstruction, etc.
Plastic and cosmetic surgery exists in order to help people in more than one way. The results are usually good and people are afterwards healthier and happier than they were before. Even though the risks exist and as a rule: 'the bigger the procedure, the more the risk', surgeons are trained and well-educated professionals who have experience in the area and who will do their best to help you. Surgery can help you look good and feel better about yourself.